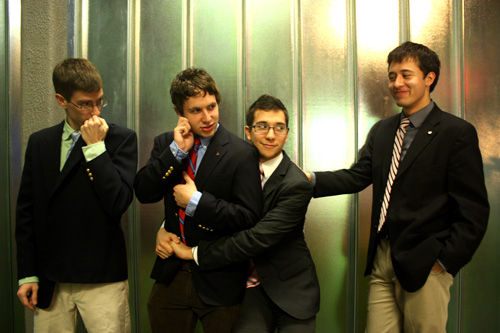 Albums
To date, the Beelzebubs have recorded 27 studio albums and 3 live albums in their 45 year history. With these recordings, they have documented generations of Beelzebubs and have spread fun through song throughout the world. We invite you to listen to some of the recordings listed below (high quality mp3 format).
We now accept album orders online via credit card or PayPal. Use the buttons below the albums you would like to purchase to add them to your cart before you check out. For inquiries about older albums, please contact info@bubs.com or call 215.801.1637.
If you'd like to order by snail mail or pay non-electronically, please send an email to bubstransactions@gmail.com with your address and contact information and which CDs you would like to purchase, and you will receive a response within 1-2 business days.
[Only the most recent albums that are still available for purchase are shown right now, the rest of the catalog will be added in the coming weeks.]